Uncategorized
This company makes food packaging from bamboo to reduce garbage
To tackle the problem of increasing garbage in Thailand, one company is looking at the life of Thai plants.
Universal Biopack manufactures packages for sale to restaurants and manufacturers. However, it uses a mixture of bamboo and cassava instead of plastic. This is a crop that is widely found throughout the country.
After rapid growth in recent decades, Thailand has become one of Asia's largest economies. But like many other countries in the region, it is slow to fight the millions of tonnes of garbage generated each year.
"Waste management is a big issue everywhere," said Vara-Anong Vichakyothin, Managing Director of Universal Biopack.
Related: A company that turns 4 billion PET bottles into clothing
The company uses technology devised at Bangkok University to manufacture zero-waste packages. Ultimately, we hope to replace many of the Styrofoam boxes and plastic bags that have become huge garbage dumps in Thailand and other Southeast Asian countries.
Its eco-friendly formula takes 5 years to develop and is so adaptable that it can be used in packages such as furniture and phones. The bamboo used is made from scrap left over from the chopsticks manufacturing process.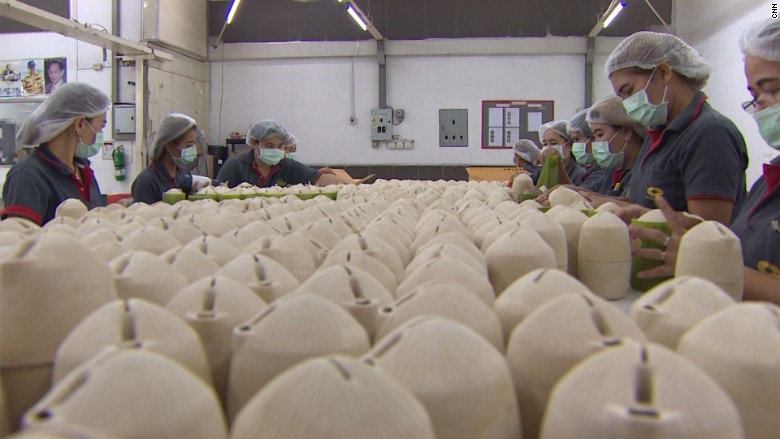 In the cities of Bangkok and Chiang Mai, where takeaway drink containers and noodle packets line the sidewalk, the company supplies restaurants, organic farmers and other food and beverage industry companies.
However, finding a new client can be difficult.
Thai takeaway food vendors want to keep costs down in low-margin, competitive businesses. It's a difficult sale to ask them to spend more on packaging for environmental reasons.
"The local economy does not yet support [this technology]Suthep Vichakyothin, founder of Universal Biopack, said.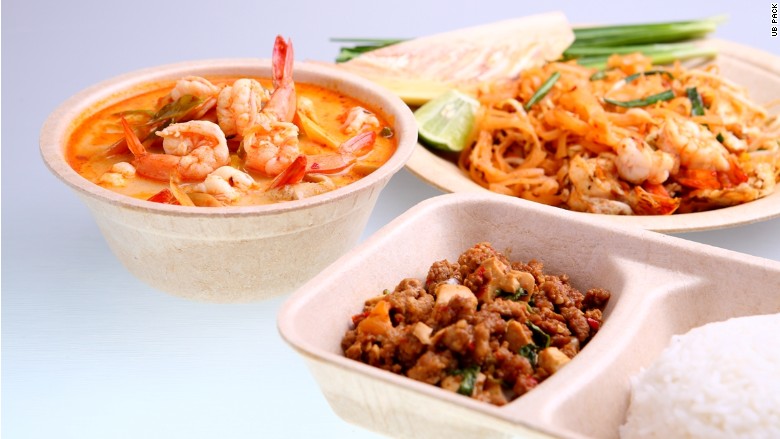 However, it does not stop other companies from entering the sustainable packaging market in Thailand. Like the Universal Biopack, they are betting on increased environmental awareness, which will ultimately lead to increased demand.
Suthep's companies are investing to be more competitive. We are aiming to expand production by constructing a partially automated assembly line at a factory near Bangkok and doubling the number of employees from 50 to 100.
The goal is to increase the monthly capacity from 300,000 to 1 million.
Related: Startups that make pencils that grow into vegetables
Much of the demand comes from abroad. One of our customers uses natural packaging for the coconut water they export.
Universal Biopack states that it is also interested in products from other countries, especially Scandinavia.
CNNMoney (Hong Kong) First Edition February 12, 2017: 21:08 ET