Sports
England coach Steve Borthwick 'thrilled' at prospect of World Cup despite Six Nations slump
England finished fourth in the Six Nations table after losing 29-16 to Grand Slam champions Ireland in Dublin. Steve Borthwick's team has less than six months to prepare for the World Cup in France. "I'm excited to see what these players can do for the World Cup."
Last updated: 19/03/23 9:52am
England manager Steve Borthwick is 'thrilled' at the World Cup prospects despite his poor performance in the Six Nations.
After losing 29-16 to Grand Slam winners Ireland, Borthwick's team went 2-3 for the third year in a row and finished fourth in the standings.
England's performance in Dublin is a big improvement from their 53-10 defeat to France a week ago, but there is little indication that they could be a major contender for this autumn's World Cup. bottom.
"We will report thoroughly on this Six Nations, learn lessons from it and set a clear direction for the future," Borthwick said.
"The team isn't where it should be, and I'm judging it by comparison to teams that have used this four-year cycle very well, but that's not England's position.
"I can't do anything about the past. I will do everything in my power to put England in the best possible position and I look forward to seeing what these players can do heading into the World Cup."
The former Leicester head coach, who replaced Eddie Jones in December, is enjoying the prospect of spending more time working with the team in the coming months.
He added: "It takes weeks to prepare. [for the World Cup]The players are then geared up for international rugby to understand how we want to play.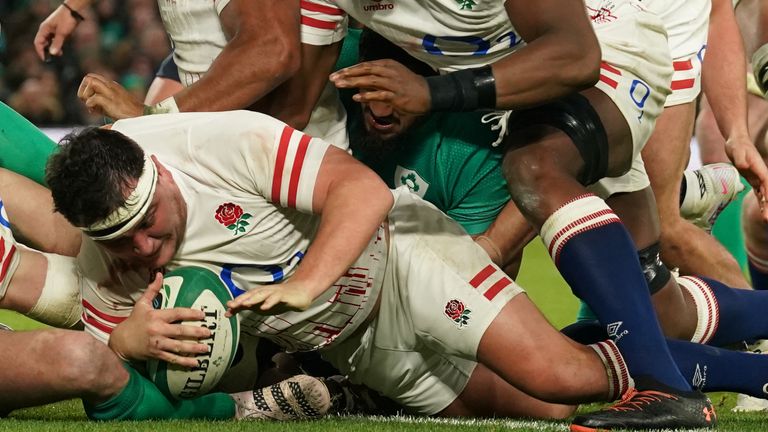 "It's five intense games, practically one main training session per week.
"I'm looking forward to the opportunity to work with the players for a longer period of time. I think we've seen some growth here, but we'll see a lot more in the run-up."
England led for much of the first half in Dublin with the first two of three penalties by captain Owen Farrell, but just before the turnaround when Freddie Steward was sent off for foul play. was hit by a setback.
As the fullback turned sideways, his arm collided with the head of Ireland's Hugo Keenan, who was crouching to retrieve a loose ball, and referee Jaco Peiper showed a red card.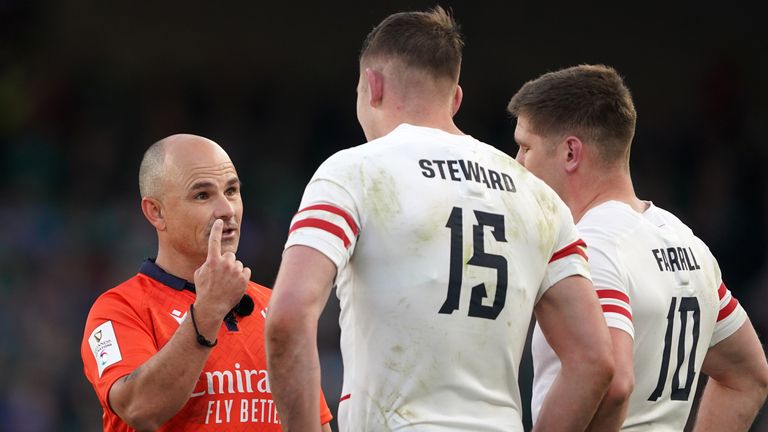 Despite being outnumbered, England pushed the home side and after Jamie George's try scored, Ireland won 29-16 to clinch the trophy.
Reflecting on the stewards' red card, Farrell admitted:
"I didn't ask what the referee was going through. I just had to accept it. After receiving the red card, the reaction was very good."
"We fought for each other. Unfortunately we didn't come out on the right side of the result. It's always a disappointment in the England shirt."